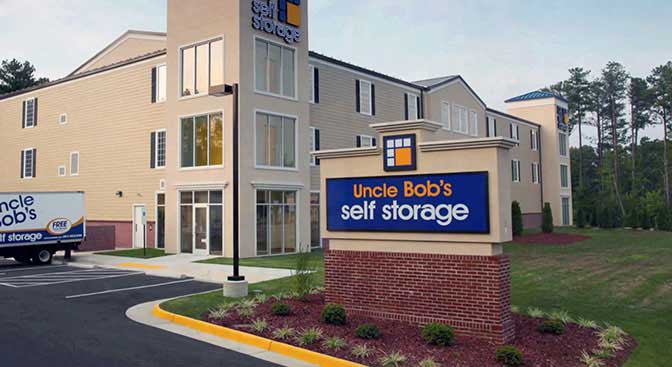 With approximately 850 stores (owned or operated) and growing, Life Storage (previously Uncle Bob's Self Storage) is one of the largest self-storage firms in the United States. In 2009, as a reaction to a severe economic downturn, Life Storage initiated a variety of programs as they sought new ways to use pricing to drive revenue growth. One of these programs, Name Your Own Price, had helped the company distinguish itself from its competitors by letting customers decide how much they wanted to pay for their first month's rental. Reviewing the success of this marketing/pricing program, Life Storage's Management Team recognized that a systematic, dynamic, and data-driven approach to managing its rates could enable it to achieve even greater revenue growth and higher, sustainable profitability targets. Well regarded in the industry as both an innovative and leading company, Life Storage decided to work with experts in Pricing and Revenue Management to explore how it could best benefit from incorporating Revenue Management and Price Optimization analytics into its pricing process.
Approach
Veritec began with an intensive 12 week Opportunity Assessment with the objectives of:
Reviewing and understanding the pricing programs, analytics and processes currently in place
Identifying strengths and weaknesses of pricing efforts
Identifying potential improvements to pricing efforts
Quantifying the potential benefits of these improvements in order to estimate the level of investment that could be justified
Recommending a Road Map for carrying out appropriate initiatives
To carry out the Opportunity Assessment, Veritec conducted a range of activities:
A comprehensive set of structured interviews were conducted with corporate as well as field staff to fully understand how pricing decisions were made as well as critical inter-departmental actions that had an impact on pricing
Site visits were made to Uncle Bob's stores
Phone calls to the Call Center were monitored
The IT infrastructure was reviewed to ensure that any IT-related recommendations were feasible and consistent with IT operations and capabilities
Historical transaction data were analyzed to obtain a detailed contextual understanding of pricing decisions, facilitate data mining, evaluate the financial impact of pricing programs, and ensure that benefits estimates for Veritec's recommendations were operationally grounded, rather than just theoretical possibilities
Life Storage began implementing some of Veritec's recommendations even prior to the conclusion of the Opportunity Assessment. Subsequent to the Opportunity Assessment, Uncle Bob's elected to engage Veritec to design and develop a Rate Management System consisting of three specific modules: Setting monthly starting rates, adjusting leasing rates on existing leases, and providing guidance for specifying move-in specials.
Results
As various pricing initiatives were implemented significant increases in same store revenues and profits were achieved (e.g., revenue per rentable square foot). Revenues increased for a variety of reasons. For example, the new software combined with revised business processes enabled Life Storage to modify monthly rental rates in a more timely manner as new trends in demand were forecasted and/or detected early. In addition, dramatic reductions occurred in the amount of rent concessions that were given as Life Storage was better able to quantify the financial impacts of alternative move-in specials on customer length-of-stay patterns and the revenues that would ultimately be received by each store.
---