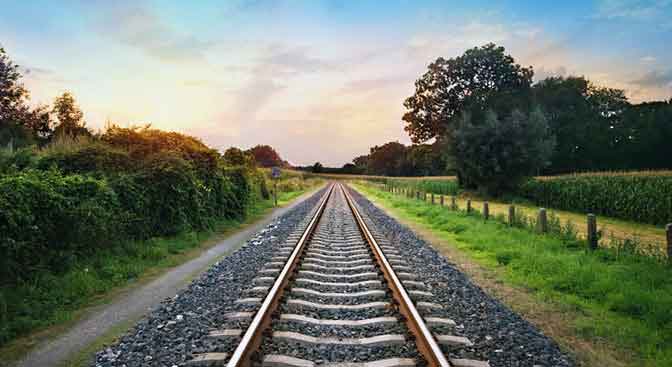 Why are Transportation Analytics Important?
With continued globalization of supply chains, transportation has become more and more integral to connecting producers to distributors to consumers. And, the companies who can optimize their transportation processes have a decided edge over their competitors. Transportation Analytics can uncover hidden opportunities for reduced cost, improved efficiencies, and increased service reliability.
Why Veritec?
Veritec's staff have transportation analytics experience providing solutions for several challenging problem areas within airlines, railroads, and intermodal companies. Our team has experience not only consulting with such companies as Delta Air Lines, CSX Transportation, Norfolk Southern Railway and BNSF, but our team members have also worked as leaders within well-respected transportation companies like American Airlines, Southern Pacific Railroad, and Pacer Stacktrain.
Veritec's staff have provided solutions for critical operations challenges faced by airlines, railroads, and intermodal companies. Our team has provided insightful and innovative approaches in areas such as:
Scheduling. Optimization models to route aircraft for an airline, route shipments across the network of an overnight freight transportation provider, and to route trains across a rail network.
Equipment Strategy. Intermodal equipment fleet strategies, including chassis fleet sizing, chassis fleet distribution, empty container redistribution and container fleet sizing.
Facility Planning. Determining locations for airline maintenance for current and projected airline schedules, and sizing on-dock and off-dock rail facilities to support the intermodal operations at ports.
Opportunity Assessments. Evaluations of where analytical tools, including optimization models, can add value within an airline, railroad or intermodal freight distribution system.
Revenue Management. Non-traditional designs and implementations within a freight railroad and for the postal service's largest customer.
System Design, Development and Implementation. Led the development of the airline industry's preeminent flight scheduling system, incorporating not only easy to use interfaces but also key optimization models for fleet assignment, aircraft routing and through assignments.
Contact Veritec today to discuss how we can help you improve your transportation processes and gain an edge over your competition!