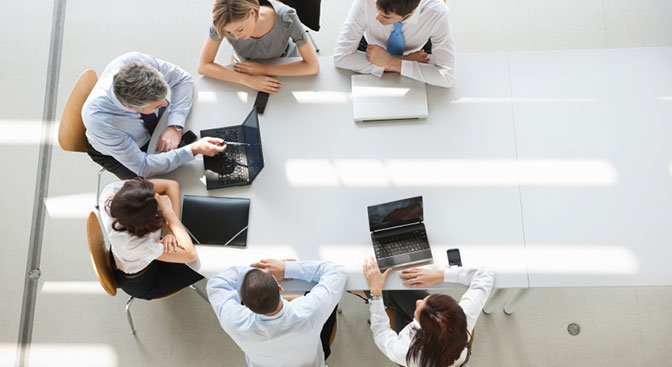 Veritec Solutions is based on one fundamental principle:
Deliver world-class, practical solutions that best address the decision support needs of our clients. While many firms have adopted a product focus (especially in the areas of pricing optimization and revenue management), Veritec maintains a customer focus. We take great pride in offering unbiased expertise to support improved decision-making and profitability.
Client Commitment
As our references will attest, we strive to provide practical solutions with strong technical underpinnings that fit into a company's processes seamlessly. And, we are passionate about our work!
Side-By-Side Approach
We are enthusiastic about the opportunity to contribute to your objectives. Our side-by-side approach ensures that we keep in touch with your thinking, deliver results that meet your requirements, and transfer our technical and process knowledge to your team.
Diversity
Our experience spans more than 25 industries. We staff our projects with some of the most experienced and knowledgeable management science experts in the world, including analysts, software engineers, statisticians, and educators. Our team is driven to identify, develop, and implement innovative and analytically sound solutions that best meet the specific needs of our clients.
Custom Fit
Our clients include industry leaders with state-of-the-art capabilities that continue to look for ways to improve, as well as small and medium-sized firms that are at the early stages of identifying the appropriate analytics to support their logistical and pricing needs. We strive to provide the best solution to fit your needs.
First-Hand Experience
Our experience includes having worked as corporate analysts and executives accountable for operations and P&L in the functional areas we serve as well as in design, development, and operational rollout of new software and systems to support the decision-making and process in those functional areas.
Benefits
We have long advocated for the importance of credible performance metrics and measurement and have published ground-breaking articles on new methods.
Forward Thinking
Veritec staff pioneered the design and implementation of pricing and logistics analytics in multiple industries, including cruise line, secondary ticket sales, passenger railroad, time-share exchange, primary health care facilities, rental car, manufacturing, and self-storage, among others. Veritec staff have the technical expertise to conduct innovative modeling and develop solutions to best address the specific challenges facing your firm, whether it is a "traditional" application of management science or one that requires innovative perspective on the most appropriate approach.
International
Our Clients are located around the world and we are comfortable partnering where necessary in order to deliver high quality solutions around the globe.
What's In A Name?
Our name, Veritec Solutions, was carefully chosen to reflect our commitment to these business principles. Veritec is a combination of veritas, which is Latin for truth, and technology, upon which we rely to deliver results to our customers. Solutions was added to represent our ability to deliver a complete solution, from diagnostic and conceptualization through the design and development of sophisticated processes and systems.
Just ask our references; they'll tell you that our commitment to finding and delivering the solution that is right for them, including the education, training, business culture changes, and resources they need to have a successful decision support operation, is second to none.