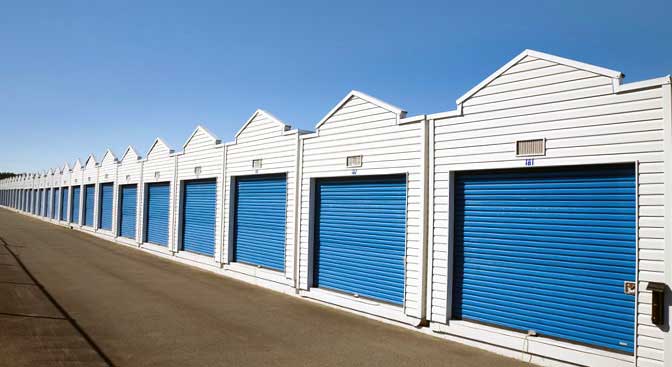 Veritec began working in the self storage industry in 2001 and is now on its "fourth generation" self-storage pricing analytics. In 2011, Veritec began working with Sovran Self Storage (Uncle Bob's Self Storage) on our third generation of pricing and revenue management analytics. Our state-of-the-art pricing analytics proved to be so successful that in late 2011, Kenneth Myszka, former President and COO of Sovran noted that Sovran's "top line growth is in large part a result of the efforts of Dave Paolini and our Revenue Management group, in partnership with Veritec Solutions, and their application of advanced pricing analytics." (Note: As part of their acquisition of Life Storage in 2016, Sovran and Uncle Bob's have changed their brand name to be Life Storage.) Our pricing analytics are now being used by over 70 self-storage companies.
Specifically designed for the self-storage industry and approaching price optimization in a fundamentally different way than traditional revenue management techniques, our highly intuitive decision support tools have been embraced by our clients.
The Veritec Revenue Management System for Self Storage (VRMS) is now integrated with four Property Management Systems (PMS). Additional integrations are scheduled. Consequently, implementation is, or soon will be, virtually seamless for many self-storage companies regardless of which PMS they use. For example, prices of self-storage units can be set within Veritec's software and with the push of a button, automatically uploaded into the PMS. All VRMS modules are integrated, including:
Setting the monthly starting rates for units (i.e., the "street" rate);
Identifying the appropriate amount to change a current customer's monthly rent;
Value Pricing, also known as Convenience Pricing, Veritec's patent pending approach that provide a dynamic way to obtain premium rents for the more desirable/convenient units that are available in each unit group.
Managing risk, both financial- and occupancy-related, underlies the philosophy of our analytics. The starting rate guidance and recommendations provided by our analytics consider factors such as current occupancy levels, competitive rates, projected rentals and vacancies, and recent rental activity. Recommendations regarding changing customer rental rates take into account current unit availability, competitive rates, and current street rates to make a targeted rate adjustment recommendation for each currently occupied unit.
Value Pricing alone has been documented to enable self-storage companies to obtain 4 to 9 percent more revenue from new move-ins and the associated additional revenue from these customers over their subsequent months of rental.
While Veritec does offer a pricing module that provides guidance for the type of move-in promotion to offer, that module is only available for self-storage companies that have their own PMS.
In addition to generating financial benefits, the intuitive nature of our analytics has enabled new pricing analysts to become proficient much more quickly. One of our clients reported reducing the required time of training from six months to one month! Generally, it appears that through the use of our workflow management approach, a single analyst can actively manage the prices of approximately 100 stores, although even more may be possible.
State-of-the-art pricing analytics have traditionally only been available to the larger self-storage companies. Now that Veritec is able to offer multiple PMS users the ability to benefit from our pricing analytics via a Software as a Service (SaaS) monthly subscription model, many more self storage-companies with smaller and mid-size portfolios now have the ability to obtain revenue benefits that were previously available only to mid-size and larger self storage portfolios.
We encourage you to learn more about how Veritec can help your self-storage company improve your pricing and rent setting to obtain increased revenues and profits . . . contact us today!